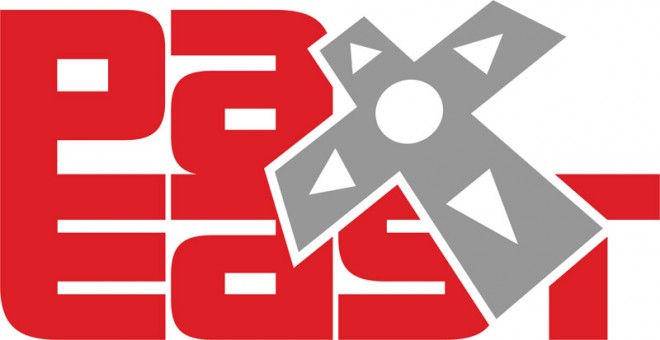 PAXEast is storming the Boston Convention and Exposition Center, March 22-24. We'll be there and we're running two panels for your listening and question asking enjoyment.
Worldbuilding 101 
Tentative: Friday, March 22nd at 3:00pm in our Tabletop theatre
Our panel of experienced designers, editors, artists, and trained nerds talk about their experiences working on both personal and company-owned settings including the Midgard, Experiment073, and 3 Generations After the End. Topics include finding where to start, working with other creators, reinterpreting existing work, and knowing when to stop creating.
Panelists include: Brian Liberge [Game Designer, Freelance], Jim White [Editor/Writer/Designer, Freelance], Kaitlynn Peavler [Artist, Freelance], Casey Peavler [Nerd], Art Vaccarino [Nerd]
Tabletop System Wars 
Tentative: Saturday, March 23rd at 4:30pm in our Tabletop theatre
You're thinking about your next RPG. How will you decide which system is Fated to carry your next campaign idea into the Marvelous realm of Godlike gaming experiences? Will your Travellers be HEROs or ride Lady Blackbird to Apocalypse World? Will your Shadowrunners survive their Fiasco and become Role Masters, or will your Pathfinders scatter into a Diaspora among the Stars Without Number? Does your Dungeon need Dragons, Crawling Classics, or Worlds to explore? That's where we come in. Our team of designers, editors, and nerds will brainstorm, suggest, and debate until you've got the system that fits for you. Bring your ideas, we'll bring the nerd rage.
Panelists include: Brian Liberge [Game Designer, Freelance], Jim White [RPG Editor/Writer/Designer, Freelance], Casey Peavler [Nerd], Tresi Arvizo [Nerd], Bob Smith [Nerd], Art Vaccarino [Nerd]